Looking for JUUL Wholesale Distributors in Canada?
Buy JUUL Starter Kits and JUUL Pods in Bulk
180 Smoke Vape Store and Vape Mall are authorized JUUL Labs distributors in Canada.
click here

to get started asap
180 Smoke Vape Store and Vape Mall are an authorized JUUL wholesale distributor of the entire line of selection legally available in Canada. We provide dedicated support and service for this fastest moving product in the explosive vaping market.
We are among the select few authorized distributors in Canada allowing us to give you access to all products, and provide best available JUUL Vape Kits, chargers, and JUUL Pods wholesale price. As an authorized reseller, we also get access to special promotions which may be made available to you if you fit the criterias required by JUUL.
We are committed to providing our clients with a friction-less dedicated personable service so that we can nurture win/win long term relationships.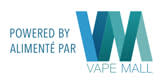 Advantages
Fastest Moving Product in the Market
Canada's First Mover Advantage
Huge Canadian adult smoker market ripe for disruption
Excellent product support directly from JUUL
Simple and convenient shipping options
Low minimum order quantity
Frequently Asked Questions
Who can become an authorized JUUL retailer?
JUUL Products may only be sold only at physical brick-and-mortar Stores in Canada. Address for each store is provided by us to JUUL labs, which may conduct independent compliance checks. As such, your location will be listed as an authorized location on JUUL Store locator page. It may take several weeks to get listed on these sites from the first date of purchase.
A retailer must comply with all local vaping laws, including display, testing and age verification related obligations. Retailers may not sell Company Products online.
Each Store associated with a Reseller must also adhere to the terms and conditions of this Reseller Policy which will be provided to the retailer by the dedicated sales agent.
Retailer must comply with the JUUL Brand Policy and represent itself as an Authorized Reseller in all advertising and sales collateral. Setting up businesses, registering domain names, or adopting social media usernames that contain any Company trademarks or create the impression that Reseller is directly affiliated with the Company is prohibited unless agreed, in each instance, by the Company in writing. To ensure compliance with the Reseller Policy, Reseller should request and display marketing materials that are approved by the Company.
What juul flavors and concentrations are available for wholesale?
Do JUUL products help customers quit smoking?
180 Smoke, Vape Mall and JUUL Labs require retailers to stay within the strictest interpretation of the law and never make any health related claims including anything that can be construed to mean that electronic vaping product can help people quit smoking.
How do I price the items I will be selling in my store?
JUUL has instituted a Minimum Advertised Price Policy ("MAP Policy"). All retailers must comply with this policy, which will be made available to you by your dedicated sales agent.
Is there a minimum order quantity?
Yes, the minimum order quantity is $350, and JUUL pods must be purchased in quantity of 8 packs.
Can I sell Juul Compatible Items as well as JUUL in my store?
JUUL and 180 Smoke require strict adherence to the JUUL reseller policy and Brand Policy. Please inquire with your dedicated sales representative for any further questions on this.
How does Juul help me with in store promotions?
JUUL provides merchandising units that will be made available to you. No outside facing JUUL mentioned is allowed to be strictly compliant with Canadian federal promotion restrictions. From time to time, JUUL presents special promo campaigns to Vape Mall, which may be extended to certain retailers that fit the campaign requirements such as geography, and compliance to all JUUL and Vape Mall Terms & Conditions.
I am a retailer based outside of Canada, can I get certain flavours not available in United States?
No, JUUL requires full compliance with local laws. If you are a large retailer in a country or region where Vaping is legal, exceptions can be made. Speak with your dedicated sales rep about it.
Can I sell Products on my Ecommerce Website or in Bulk?
Absolutely no sale on website, or in-bulk or resale to other retailers is allowed as per JUUL policy. Non-compliance will lead to being blacklisted by JUUL. A violation of the JUUL's established personal use limits would include any sale by a Retailer to an end user consumer which exceeds twenty (20) JUUL pod purchases (i.e. up to five (5) JUUL 4-pack Refill Kits) and two (2) JUUL devices in a single transaction.
What do I need to know in order to sell products to consumers? What do my vape shop employees need to know before selling JUUL Vape Kits and Pods to my customers? What are best practices for selling JUUL for vape shop employees?
Strict adherence to the municipal, provincial and federal laws are the first step. Inquire with your dedicated rep to get access to available official JUUL training material for product training.
Can I become a sub-distributor?
It is possible but generally not the case. If you are a large distributor or retailer, please inquire with your Vape Mall sales rep on more info.