Bulk E Juice Wholesale
Wholesale E-Juice / E-liquid for Vape Shop
We offer dozens of e-juice flavors from a variety of premium Canadian and American brands for true connoisseurs of taste.
contact us

for more information
All 180 Smoke e-juice in bottles,
cartridges and disposables is made
from a mix of distilled water, vegetable glycerin (USP grade), Propylene Glycol (USP grade), natural & synthetic flavors, and optionally, nicotine.
Aside from optional nicotine, all ingredients are considered generally safe by all regulatory agencies and have been tested individually for long term use.
We produce our own e-juice and are able to control the quality from start to finish of the production process.
When you buy e-juice from us you can be sure there are no intermediaries who can mark-up the price so you will get the lowest price possible.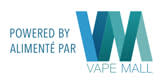 Program Advantages
Made in Canada with USP ingredients free of diacetyl and acetoin
These ingredients can be harmful to the human body, so we avoid using them in all of our flavors of e-liquids including our custard-based flavors
Additional high-conversion traffic to your store (?)
With a widespread online outreach and online clients across North America, our customers will be looking for your store instead of the other way around
Continuously developing new flavors in collaboration with customers
Crowd-sourcing new flavors has helped 180 Smoke to stay ahead of the curve on e-liquid production
Simple and convenient shipping. Free for orders over $1,500
Incentive for ordering more products – if you can generate enough product turnover, your overhead costs will shrink substantially
Dedicated account assistant
So that you will always be speaking to the same person; He/she will know about your specific account without needing to research
Each batch of e-liquid is tested for nicotine levels
Tested in our hermetically sealed laboratory facility in Toronto, Ontario, Canada
E-liquids are tested regularly in a Health Canada accredited lab
Tested by 180 Smoke Vapers and Chemists for quality assurance in our laboratory facility in Toronto, Ontario, Canada
Order online via our easy to use dedicated wholesale website
You can place orders from anywhere you happen to be – at home, at work, or on the road at your convenience at any time
Competitive pricing
Go ahead, try and find a better deal!
Low minimum order quantity
Order exactly which products you need, when you need them, with very few limitations
Frequently Asked Questions
Can I buy e-juice without nicotine?
Every flavor of e-juice we sell comes with a nicotine-free option
What is the shelf life of e-juice
E-liquid, if stored in a cool, dark and dry place, especially ones without nicotine, can have the original taste for as long as 2 years. However, we suggest you use the e-liquid and cartridges within 12 months after the manufacturing date, especially if nicotine is present.
In the case of the Cartomizer models, we suggest you consume the cartridges within 1 week of removing the seal. However, if left un-sealed, they usually maintain their original taste for 2 years from date of manufacturing. If nicotine is present, we suggest using it within a year for original taste and strength.
How should I store e-juice?
All e-liquid should be stored at room temperature, ~21°C (70°F) away from direct sunlight.
Can I use bottled e-juice in any electronic cigarette?
Any device which has an accessible tank can be refilled with our e-liquid.
What are my payment options?
You can pay by MasterCard or Visa and you'll only be charged 1.5% processing fee, and we will absorb the rest of the payment processing cost.
For large orders the best option is to pay by e-interact, bank transfer or Pay Pal, and we are quite happy to accept these forms of payment.
Do you offer trade credit?
We offer trade credit only to select customers who work with us on a regular basis.
How do I price the items I will be selling in my store?
We ask all our resellers to stay within a 10% range of the prices we offer in our own stores and online. For up to date pricing you can always refer to www.180smoke.ca
Can I sell your products to people under the age of majority (18 or 19 depending on the province)?
Under no circumstances should you sell any product, including accessories and e-liquid (with or without nicotine) to anyone who looks under 25. When in doubt – ask for ID.
Smoking cessation and health claims
We ask all our resellers to stay within the strictest interpretation of the law and never make any health related claims including anything that can be construed to mean that electronic vaping product can help people quit smoking
Ok, I'm convinced, what do I do now?
Please fill out the form below and one of our agents will get in touch with you