Best Ecig Supplier in Canada
Vape Wholesale With Best Pricing
Need a wholesale supply for your vape business? Look no further.
contact us

for more information
You probably already know everything there is
to know about vaping hardware and e-juices.
You are looking for a one-stop-shop vape wholesale that is reliable and has fantastic customer service.
We have all that, and more.
We love working with dedicated vape shops and we are in it for the long haul. We want to build lasting relationships with our clients.
We work directly with manufacturers of hardware and are able to offer aggressive pricing to our clients.
We produce our own line of e-liquid and it's one of the best out there. We are so confident of this that we can send you a sample of our best flavors to try completely free of charge.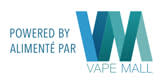 Program Advantages
Dedicated sales agents
So you won't get the run-around. Your dedicated agent will be familiar with your account, and your store
Wide selection of products
180 Smoke boasts one of the widest selections of vaping devices, e-liquids, and accessories in North America
Simple and convenient shipping options
And it's free if your order is $1,500+. Fast, efficient shipping means that your business will be stocked up within a few days of placing your order with 180 Smoke
Order online via our easy to use dedicated wholesale website
You can place orders from anywhere you happen to be – at home, at work, or on the road at your convenience at any time
Large discounts for large orders
Tiered pricing offers even more value to 180 Smoke's wholesale customers. The more you order, the higher your margins (based on MSRP)
Free e-juice tester pack
These sample packages will let you test our e-liquids for quality and flavor before making a large purchase order
Why 180 Smoke?
180 Smoke is a quality oriented, socially responsible brand, providing Canada's best non-tobacco electronic vaping tools such as e-cigarettes, e-cigars, and e-hookah.
180 Smoke manufactures its own line of E-juice in Canada and works directly with global manufacturers of hardware for better quality control.
A highly trusted brand it was crowd-sourced with help from thousands of smokers. Currently the company services customers in Canada, the USA, The Netherlands, India, and Pakistan, and provides world-wide shipping.
If you are interested in our affiliate program instead, please visit our vape affiliate page.
Featured on:
Frequently Asked Questions
Is there a minimum order size?
Yes. there is minimum order size of $350
What can you offer me if I decide to buy exclusively from 180 Smoke?
We will put your store on our Store Locator page on the website and we will drive additional high-conversion traffic to your store through online marketing, search engine optimization and traffic from our stores.
180 Smoke's websites are top-ranking websites in Canada for most vape related keyword.
We will put you on our website and drive customers to your store. 180smoke.ca is the top ranking website in Canada for most vape related keyword and can provide enormous value for growing your customer base.
How does your discount system work?
We offer a simple volume based discount system to our wholesale client. Each product has a Tier 1, 2, and 3 quantity that you need to purchase to trigger a discount.
What are my shipping options?
We offer next day shipping for urgent situation and 2-7 day shipping for less time sensitive orders.
What happens if an item has a manufacturing defect?
180 Smoke will replace products with manufacturing defects subject to certain conditions (for details see https://www.180smoke.ca/warranty-policy). All defective items must be shipped to 180 Smoke's office at 657 Yonge St., Toronto, ON M4Y 1Z9, Canada at 180 Smoke's expense (Your sales contact will provide you a return label and a "return code"). Products with signs of physical damage / tampering / misuse / water damage are not subject to warranty. 180 Smoke reserves the right to determine if a product has a manufacturing defect.
What are my payment options?
You can pay by MasterCard or Visa and you'll only be charged 1.5% processing fee, and we will absorb the rest of the payment processing cost. For large orders the best option is to pay by e-interact (preferred), bank transfer or PayPal.
Do you offer trade credit?
We offer trade credit only to select customers who work with us on a regular basis.
How do I price the items I will be selling in my store?
We ask all our resellers to stay within a 10% range of the prices we offer in our own stores and online. For up to date pricing you can always refer to www.180smoke.ca.
Can I sell your products to people under the age of majority (18 or 19 depending on the province)?
Under no circumstances should you sell any product, including accessories and e-liquid (with or without nicotine) to anyone who looks under 25. When in doubt – ask for ID.
Smoking cessation and health claims
We ask all our resellers to stay within the strictest interpretation of the law and never make any health related claims including anything that can be construed to mean that electronic vaping product can help people quit smoking.
Ok, I'm convinced, what do I do now?
Please fill out the form below and one of our agents will get in touch with you.
Can I return a product if I chose not to carry it anymore?
If the product is unopened and you can provide the invoice for it, we will be happy to give you 60% credit toward a future purchase but we will ask you to ship the product back to us at your expense.